As a professional solar mounting supplier, Landpower deeply know that High Quality is key value for the enterprise long term constantly development. We are strictly eye on every process on quality control to make sure high valued item output. We are working hardly and constantly to perfect and make more effectively on our quality management system.
● We see high quality as key value
● We see a complete quality management system as a mechanism to ensure quality.
● We are never stop striving to improve and perfect quality management system.
● We are producing and processing according international high standard.
● We are our customers' best choice for Solar Mounting System.

Landpower has many years' experiences in PV solar module mounting technique field. Our Mounting Systems allow you to quickly deploy Solar Power Systems for small residential or large commercial installation. We are expert of solar PV mounting system solutions to design wide variety of applications. If you don't see what you need on our website please feel free to contact us, we can offer customized solutions to suite your particular needs.
The Solar Mount designed based on benefits as below:
Simple
l Small number of components
l Quick installation
l Connect to the grid on time
Economical
l Cost-optimized construction engineering
l Economical use of materials
l Maximum table height of 6.50 metres
l Minimal maintenance
Safe
l Guaranteed static load capacity for eachindividual object
l Long service life (high corrosionresistance by the use of aluminium and hot-dip galvanised steels)
l Top quality materials and workmanship
Flexible
l Manufacturer-independent modules from 6to 60 mm thick
l Modules framed and unframed
l Suitable for most of circumstance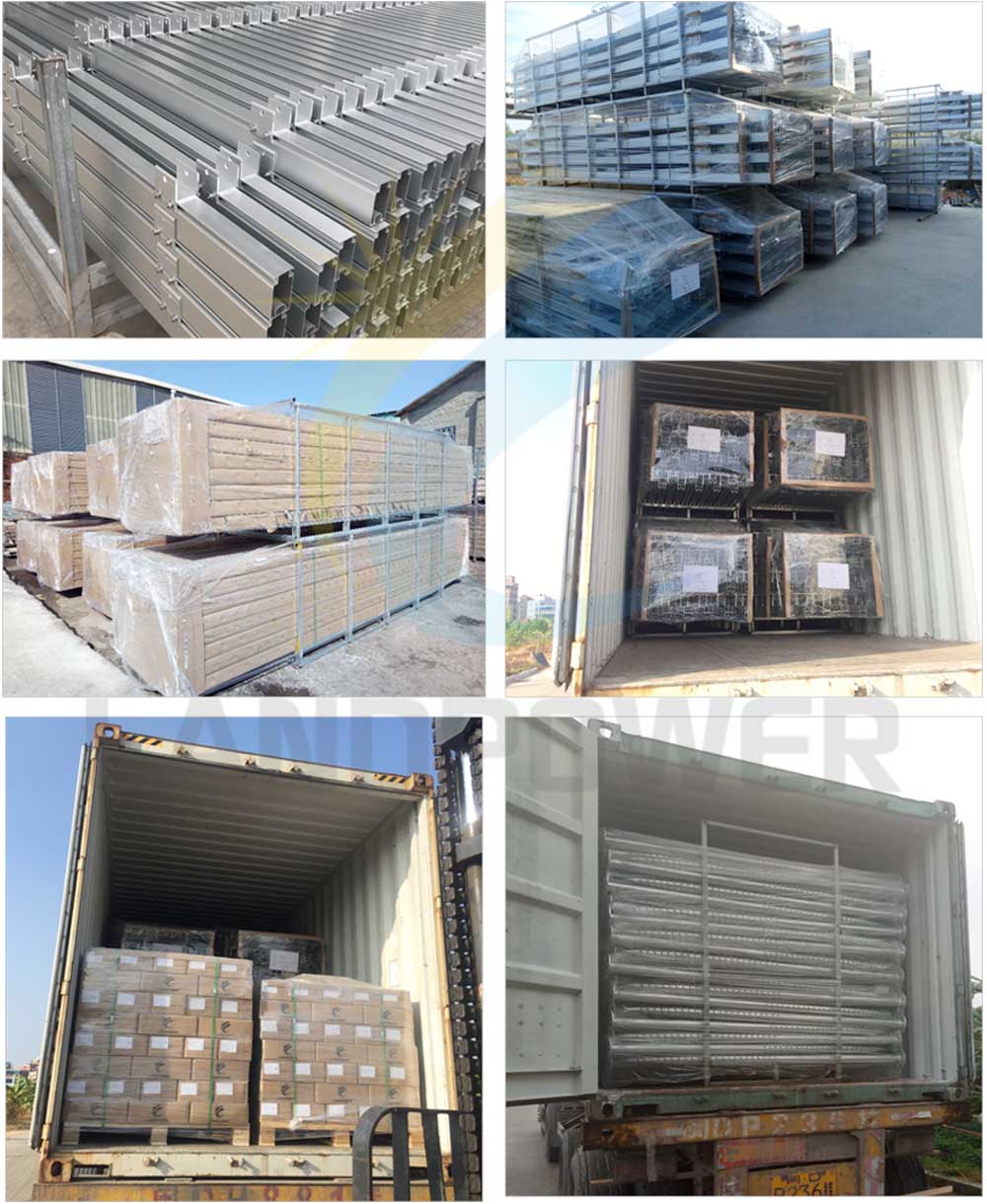 Our customized solar mounting solutions apply high wear-resistant materials to resist wind, snow loads and other corrosive action. Our comprehensive utilization of the aluminum alloy anodized, ultra thick hot-dip galvanizing, stainless steel and anti-UV aging technology process to ensure the service life of our solar mounting.

We absorbed design idea from Germany, Australia and other solar industry well-developed countries, and adopts modularization design to make our mounting components easy to install, and do not require any soldering or drill any hole on install spot.

Customers can choose any size modules and components to design their own solar mounting system; Landpower will help you succeed with competent team and years of technique experience.
Above concepts can be found on every process of our production. Under these concepts, Landpower will go and improve with the times to continually produce Solar Mounting and related solar metal accessories for the customers.